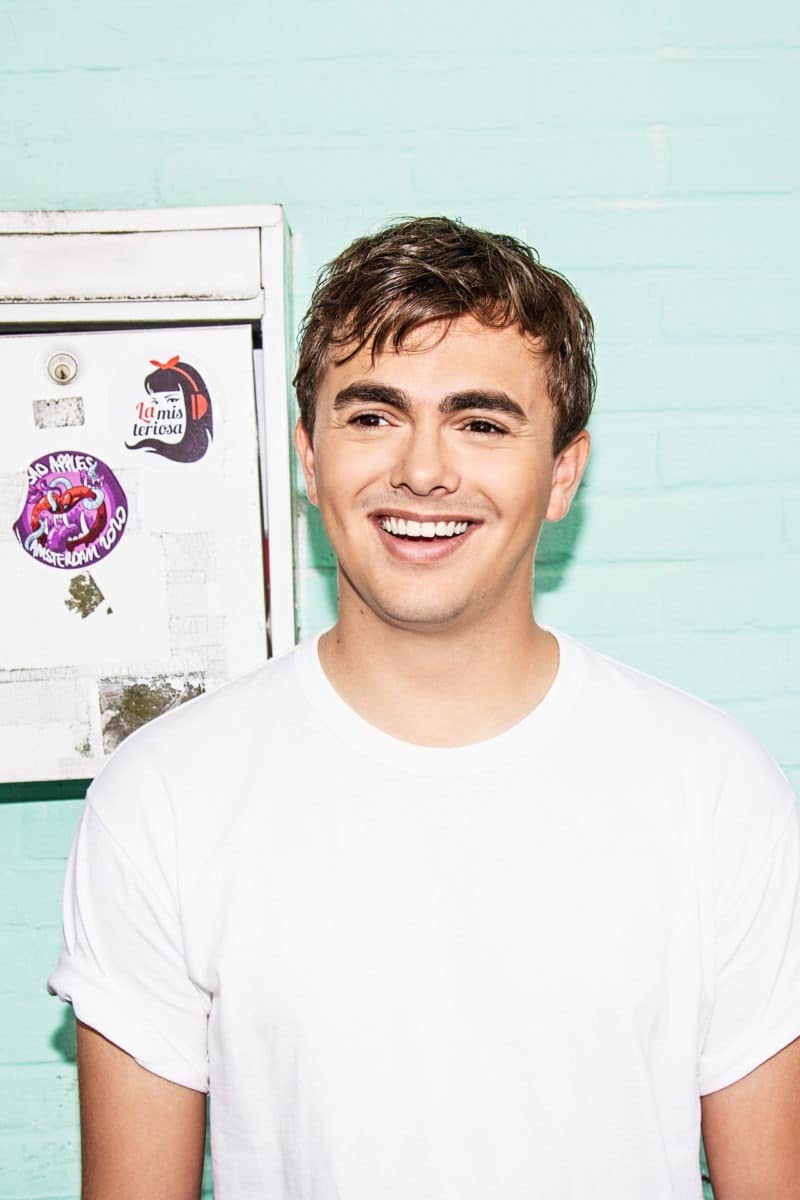 Flemming Viguurs: geboren en getogen in de Brabantse hoofdstad 'S-Hertogenbosch.
Zijn ouders, die enorm fan zijn van de Britse rockband Queen, gaven hem bij zijn geboorte de naam Flemming 'Freddie' Viguurs. Vernoemd naar de legendarische Freddie Mercury. Flemming, geboren om artiest te worden, is een bijzondere jongen met een buitengewoon stemgeluid en een brandende ambitie.
Op jonge leeftijd begon Flemming's passie voor muziek. Hij begon in het theater waar hij in drie professionele musicals speelde: Ciske de Rat (kleine Ciske), Joseph and the amazing technicolor dreamcoat & Kruimeltje (Spijker).
In 2016 won Flemming het programma Giels talentenjacht wat voor veel media aandacht en een optreden op Pinkpop zorgde. Ook zijn song Digital Age zorgde voor optredens bij o.a. RTL-Late Night.
Flemming bracht in 2019 zijn debuutalbum Black & Grey independent uit welke meer dan 3 miljoen streams telt. Ook is hij mede-auteur en zanger van 'Miss You' by Tungevaag, Sick Individuals & MARF. Deze song stond in de hitlijsten in verschillende landen in de E.U. & U.S. en pakt vele radio plays wereldwijd.
Na deze eerdere Engelstalige successen heeft Flemming besloten het roer volledig om te gooien en zich te focussen op het schrijven en uitbrengen van Nederlandstalige hit songs. Recentelijk tekende hij deals bij o.a. Cloud9 Publishing en 8ball Music die de letterlijke worden gebruikte: 'Als het ons niet lukt om van deze songs hits te maken, dan stoppen we met werken! Dan ligt het echt aan ons!'
Flemming heeft een flinke koffer vol ervaringen met optredens op: Eurosonic Noorderslag, Festyland, voorprogramma van Suzan & Freek, voorprogramma van Teske de schepper, Paradiso, Pinkpop & als frontman van de coverband babyblue is hij meer dan ready!
Hij werkte o.a. samen met: Jochem Fluitsma, Ramon de Wilde, Tjeerd Oosterhuis, Paul Sinha, Adrian Persons, The Companions, Glennis Grace, Glen Faria, Arno Krabman, Kriss Kross Amterdam, MARF, Sander de Bie en vele anderen.